---
VTT Client: Fantasy Grounds Unity (Ultimate License)
Host DM Name: scourge2805
Host Password: will provide via Discord or PM
Game Name: will provide via Discord or PM
Game System: Starfinder
Voice: OTG Guild Discord - VTT channel
Dates/Time: TBD by those who want to participate
Preferred Party Size: 4-6
Current Party:
| Player | Character | Race | Class | Background |
| --- | --- | --- | --- | --- |
| Findywen | Peal | Skittermander | Soldier | Ace Pilot |
| Mithinar | Thalinar | Dwarf | Mystic | Themeless |
| Ryukan | Zabraxas Qeldaar | Dragonkin | Vanguard | Mercenary |
| Stompey | Sparks | Human | Technomancer | Xenoarchaeologist |
| Schplam | Tarka | (Damaya) Lashunta | Envoy/Soldier | Street Rat |
Party is full
---
The plan is to run three different Starfinder adventure paths, each of which spans 3 modules in total.
All 9 modules will let the characters progress from level 1 to level 20 (max level).
The three adventure paths: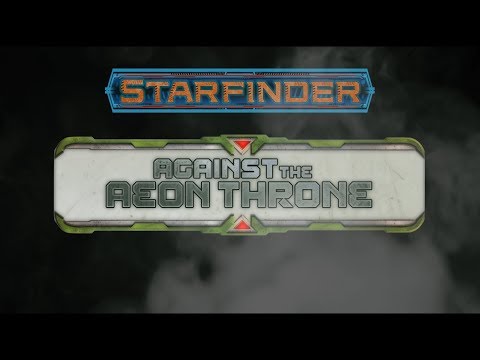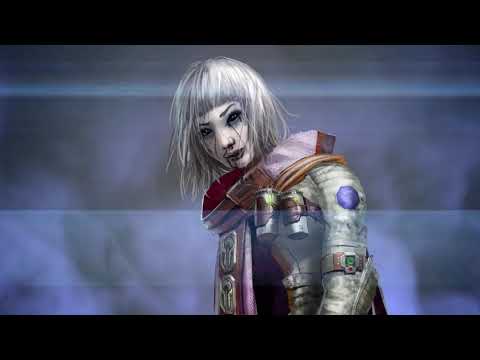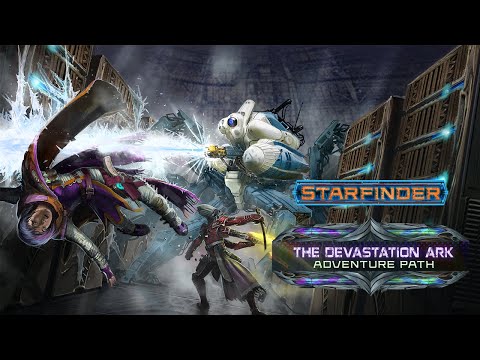 ---
The first adventure synopsis:
Hired to transport supplies to a new Pact Worlds colony in the Vast, the heroes discover that the Azlanti Star Empire has invaded and occupied the colony with a small military force. The heroes must liberate the colony from its merciless oppressors, only to learn that the Azlanti have taken both an experimental starship drive and one of the colonists - an old friend of the heroes - back to the Star Empire!
---
All character options available from the following official Paizo sources:
Starfinder Core Rulebook
Starfinder Character Operations Manual
Starfinder Starship Operations Manual
Starfinder Galaxy Exploration Manual
Starfinder Armory
Starfinder Pact Worlds
Starfinder Near Space
Starfinder Alien Archive
Starfinder Alien Archive 2
Starfinder Alien Archive 3
Starfinder Alien Archive 4
Against the Aeon Throne

#1

- The Reach of Empire
Against the Aeon Throne

#2

- Escape from the Prison Moon
Against the Aeon Throne

#3

- The Rune Drive Gambit
SIgnal of Screams

#1

- The Diaspora Strain
Signal of Screams

#2

- The Penumbra Protocol
Signal of Screams

#3

- Heart of Night
The Devastation Ark

#1

- Waking the Worldseed
The Devastation Ark

#2

- The Starstone Blockade
Fly Free or Die Player's Guide
Gameplay information and/or rules from all the above sources is available for free here.
Character creation within Fantasy Grounds for the Starfinder ruleset is kinda wonky. Be prepared.
---
No purchases necessary.
Will be using Guild Discord for voice communication and Fantasy Grounds Unity as our virtual table top. A free demo license of Fantasy Grounds Unity is fine for connecting to my game.
---
Game time is Saturdays at 20:00 EDT for 3 hours (ending at 23:00 EDT); 8:00 pm - 11:00 pm for you non-sci-fi (non-)nerds.
Session 0 (character creation, discussion, etc), will be on Oct 24th.
Session 1 of the first adventure will be on Nov 7th.
---
First Campaign Handout (what the party learned about the rune drive, Gulta, Cedona, and Aurelos)
Second Campaign Handout (On horror campaigns)