As the title states check your email, just got the confirmation email
Got a little ahead of myself when posting this and didn't finish reading the email…nothing really new in it other then step by step instructions on setting up your alpha 1 account
Yep, received my notice as well. So some of our earliest backers could be stress testing as soon as tomorrow!
Yep, just email to make sure your account is set up.
Teases of another email to come that will have the instructions to get AoC.
Still waiting.
Same email, watching and waiting
Okay, there's no NDA, so who got in and what are your first impressions?

I didn't get in

I thought I would as I was one of the first 50 backers on Kickstarter. I'm not sure how they picked who they picked. However, I expect I will be playing by the end of the month. Hopefully with some fellow OTG folk!
got a email with a username, password, and instructions on how to download…….but keep getting a not authorized message. Hopefully that's just because the site isn't up atm
You have the braver of worlds KS package and a backer number below 50?? You definitely should have gotten in since it was tier then number!! Could it be in the spam folder?
Unless you backed at a lower tier and then upgraded. That would put you at the back of the pile.
I had the BoW early bird package from the get go. Got it on KS right away. I just missed the first round I guess. I noticed that after I did get an invite (No NDA on saying you're in, in case anyone wondered) that it showed up on my Ashes account page. I've heard the first round was for the next level up and higher. No big deal.
From Discord
@everyone Happy Saturday to the Glorious Ashes Community! I'm happy to announce that the stress testing for Alpha One Phase 1 is going very well. The team is hard at work fixing bugs and optimizing. Reception has been overwhelmingly positive, which is great for us to see! We will be inviting 3k additional Alpha One backers to test starting next week. Expect those emails to land around Wednesday. Additionally our next live stream is scheduled for September 27th at 3pm PDT. Much

️
Got promoted to alpha tester

Stress test starts this weekend!
I got a lame email saying I'd been promoted and that I need to wait for a second email. Which hasn't come yet.

I got the promoted email a couple days before I got the stress test dates email so hopefully it'll show up by Friday.
Got my "promoted" email last night! I'm psyched and going to be neck deep in the Battle royale this weekend. Check your email (and spam folders!) folks, they're bringing all of the Alpha 1 backers in for this 2 week test period.
For those looking, the title should be "Ashes of Creation - Stress Test Invitation" and the body is this:
Intrepid Studios
Wed, Sep 19, 10:44 PM (9 hours ago)
to me
Stress Test
Greetings Glorious Alpha One Testers,
The time has come to participate in our upcoming Alpha One Phase 1 stress tests! From the bottom of our hearts, we would like to thank you for being a part of this incredible journey and can't wait to hear your feedback.
By receiving this email, your account has been confirmed for processing. You can expect an email with your testing credentials and set up instructions within the following 7 days.
As you know, a bonus phase to our Alpha One has been implemented, and we are happy to announce that we have entered this phase early! This bonus phase of Alpha One, which we call Phase 1, is purely focused on action combat and arena matchmaking. It includes a Battle Royale mode, for ease/fun in testing action components, as well as, a Castle Siege mode and Horde mode which will be implemented in updates to the Alpha One arena moving forward.
As a Glorious Backer of Alpha One, you are entrusted with helping us work out the kinks in the system. You will experience bugs, connection failures and game server issues. We want you to report these to us!
This is our first mass test, with nearly 10,000 Alpha One backers! Here are some features we are asking our testers to focus on for this build:
Server stability - Please record all login or connection errors you experience.
Action Combat - When you experience any bugs with our combat, we would like to know!
Matchmaking system - Que up for matches and let us know about wait times and matchmaking errors.
Further instructions will be made available as needed by our Development team.
The following stress test period will prepare our Alpha One Phase 1 servers for your coming playtests. After this stress test period is complete, a date will be announced when the servers will become available for your testing on a 24/7 basis.
Stress Tests : September 21st - October 5th, 2018
Testing hours and days will vary during this time.
Lastly, it's important that you know by Stress Test we mean STRESS test. With your relentless game-play, we hope to find all the bugs and weaknesses. We are happy to announce, that Alpha One backers will be entitled to unique cosmetics reflective of your participation during these testing periods, the more you test, the more rewards you will be able to achieve! ( A special thank you from the team <3 ) We will reveal more about these rewards in the near future.
​Your diligence in testing will ensure Ashes of Creation will be a game we can all be proud of and it is a process we are honored to have you be a part of. From all of us here at Intrepid, thank you for your support and dedication! See you in game soon and let's break the game!
With love,
Intrepid Studios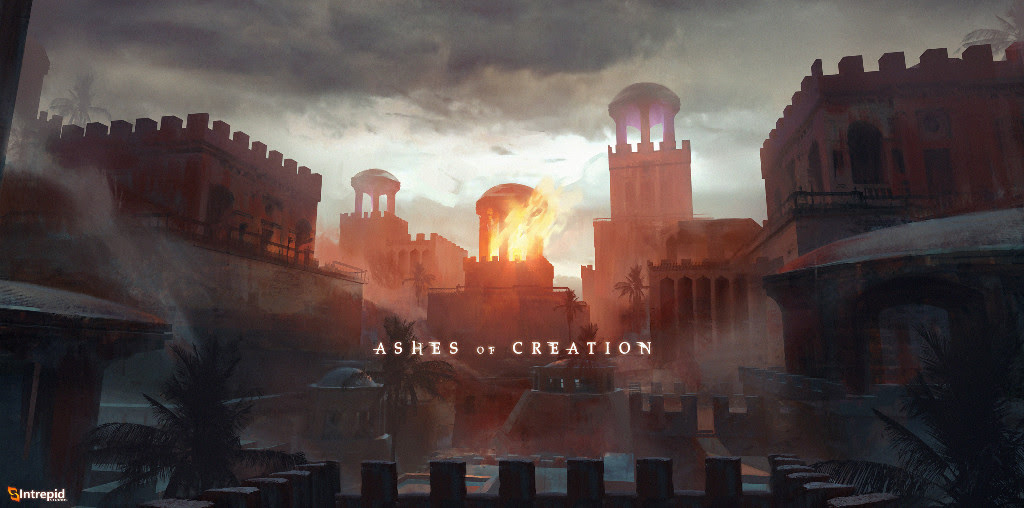 Copyright © 2018 Intrepid Studios, Inc., All rights reserved.
Want to change how you receive these emails?
You can update your preferences or unsubscribe from this list.
From Discord
@everyone Glorious Ashes Community, all invites have just been emailed to Alpha One backers, please make sure to check spam/junk folder of your email for your invite to the stress testing phase of Alpha One, Phase 1. If you are an Alpha One backer and have not received your email within the next 24 hours, please submit a support ticket

See you in testing
I am hoping to be too. But still no second email with instructions.