Sometimes you just need to rest for a few minutes and look there's a very comfortable throne right here.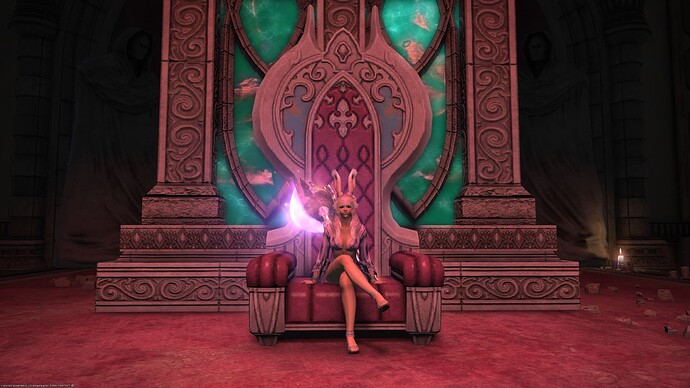 Sexy bunny looks good ont he throne, yes?

When I saw that throne I couldn't help myself, had to sit on it.
Did you track down that color match on that dye to match? wow nice work!
It was more like "OMG, that throne was made for me!!!"