Today I decided to take on a new project and build myself a cockpit setup for Star Citizen
Here is the finished product: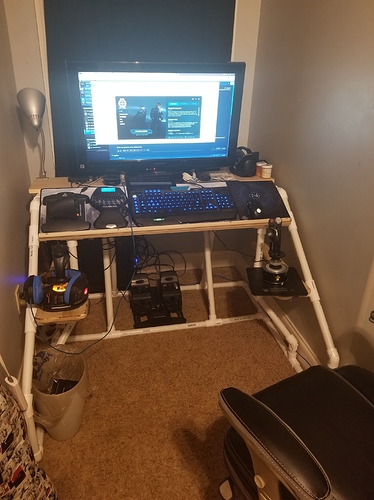 Cost me all of $65 US to build and about 6 hours of time.
The Joysticks sit perfectly at the right height so that my arms are at 90 degree angles at the elbow. The row of controls includes a throttle for the times when I don't want to dual stick things and a G13 for when I am EVA.
I have only had time to try out flying for a few minutes but so far I am loving it.
Highly recommend setting one up if you have the space, especially since the cost is so low.
Happy to share the plans/parts list if anyone is interested.