Here's my Moze … your GTG CQ clearing buddy … this skin dropped in game. Out in the Droughts.
I need a picture of my Vladoff Ruskie-Red w bubbushka furry hat.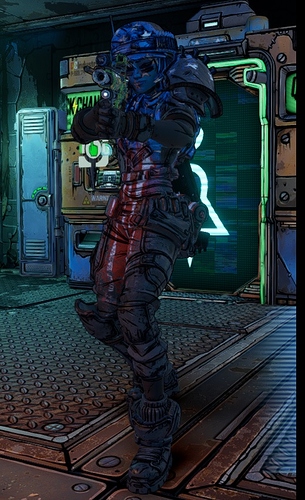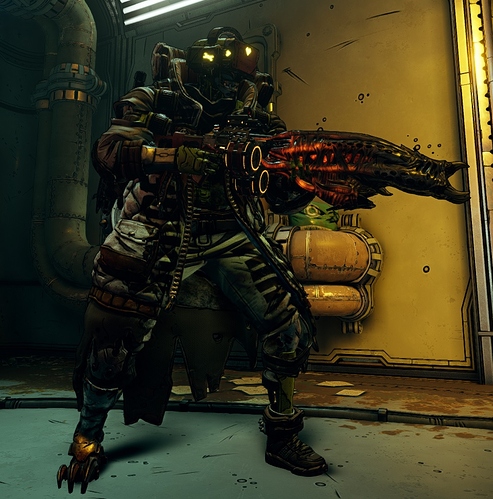 My boy FL4K rock'in VR Goggles and DAHL Alien material melded assault rifle. (Shoots a flame … like a flame thrower … honest).