Here's another short video with information on what to do before 9.2 drops.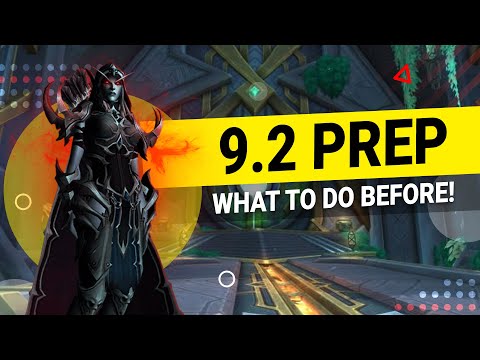 From what I gathered listening to this video was he suggested holding off from crafting another legendary as that may change. Especially since he indicated covenant associations may also change up powers for you.
Quite a bit of information, although somewhat thin on exact details, which actually I think is wise. Because he indicates that a lot of things may change, you don't want to spend so much time pre-building your spec only to find Bliz changed it all on you…including which covenant you may want to use.
However, he does recommend leveling all covenants to 80 so you have a choice once the patch goes live. I am in the process of leveling up my third covenant so I probably will spend time this next week completing that and seeing about doing the 4th one, which I hope I can finish before the 22nd. (It will be a bit tight for me as I don't play that often during the day)