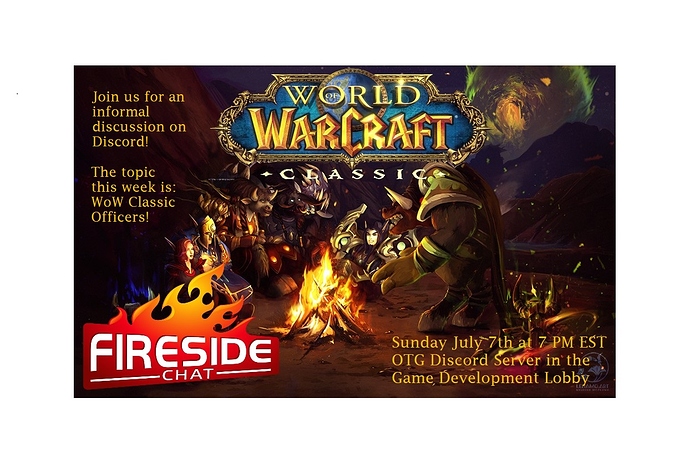 Hello everyone!
We are hosting an informal fireside chat on Discord this Sunday at 7 PM EST in the Game Development Lobby!
If you, or anyone you know, is interested in knowing more about being an officer for the OTG WoW Classic group please come on out to this informal discord chat. We will be talking about the various types of officers we need, their roles, and who is interested! For those I have already talked to, this is an opportunity to chat in person and get to know each other a little.
Disclaimer: this chat does not replace any normal OTG officer vetting or recruitment processes. This is just an opportunity for people to chat about these roles and ask any questions that they might have.
Hope to talk to you Sunday!